Last month we announced Enterprise Coworking was establishing Coworking in the Denver Tech Center and Greenwood Village and we couldn't be more excited as our opening day for our brand new coworking location draws closer. For anyone interested in Enterprise Coworking in Greenwood Village, we are now scheduling tours of the facility!
If you've lived in the Denver area, then you've probably been to, driven by, or know someone who works down in the Denver Tech Center. Big and small business, household brands, and currently-unknown startups alike call the DTC and Greenwood Village home. It's no surprise that coworking, with its great success in American cities, would move into suburban Denver to tap into the great demand of the shared workspace.
Sure, we love free beer, coffee and tea. And who would pass on happy hours, networking events and educational seminars? Who doesn't want their dog at their feet while they strategize the next big business move, or to take advantage of a fully-loaded kitchen at lunch and dinner time? The perks of the coworking space go on and on, but it isn't just the inside of Enterprise Coworking that makes the office great, it's what you can do and see around the workspace that adds to its appeal.
Here, we'll dive into some great things to do around Enterprise Coworking Greenwood Village and show you why Enterprise is a great choice for coworking in the suburbs.
In need of a mid-day escape?
Greenwood Village is known for the preservation of their open spaces and parks, which is one of the many reasons why the area is so appealing as a residential neighborhood. Originally farm country, today's Greenwood Village is full of walking trails and the green pastures of the area's numerous small horse farms. So, if the confines of your workspace ever have you going slightly stir crazy, we recommend a quick jaunt in the local Marjorie park.
Majorie Park, Museum of Outdoor Arts is located just over a mile away from Enterprise's new coworking location and is a highlight of Greenwood Village. The park has been acquiring unique additions to their comprehensive indoor and outdoor collections since 1981. The museum aims to incorporate as many classical and contemporary works into public places as possible; kinetic sculptures, bronze statues and earth conceptual works are just a few examples of what you will see when you visit.
After Hours
One of the best places to hang out in Greenwood Village is the Landmark theatre; which is conveniently located just 0.2 miles away from Enterprise Coworking. The Landmark offers a wide range of films in their upscale adult environment; from independent to foreign, new releases and even 3D. Tickets are very reasonable and can be upgraded for just a few extra dollars to luxury reclining seating in one of Landmark's VIP showings. However, many claim the best part about the theatre is the complimentary popcorn and fountain beverages, which can be refilled at any time during the show. For an extra special night out, consider dining at Landmark's restaurant where you can carry your unfinished drinks right on into the theatre, or purchase a reoccurring drink service during the show.
Expand your knowledge of fine and local wines at InVINtions. A creative winery with locally sourced wine; InVINtions offers fun and informational tastings, a custom in-house wine making experience, as well as a place to purchase high-quality bottles from around the world. A great idea for a night out with friends or coworkers, InVintions allows you to bring your own food while you sample their amazing wines.
Looking to catch a show or summer concert? Denver's largest outdoor concert venue, Fiddler's Green Ampitheatre, is located just over a mile from Enterprise Coworking Greenwood Village and has numerous fun events and well known performers lined up for this summer. From Keith Urban to Dave Matthews Band, Fiddler's Green Amphitheatre is worth checking out.
Did you know that one of Denver's best comedy clubs is also located in Greenwood Village? Attached to the Landmark Theatre, Comedy Works is a state-of-the-art venue providing world-class comedy shows and much more. Although the venue is small, each show is sure to not disappoint. Regulars suggest dining upstairs at Lucy Restaurant before the show, as you are guaranteed great food and preferred seating.
Fitness Centers in Greenwood Village
There are numerous fitness centers located near Enterprise Coworking Greenwood Village, providing the perfect opportunity to hit the gym either before or after work. Greenwood Athletic and Tennis Club is South Denver's premier full-service health club, and features over 130 complimentary classes per week. From hot yoga to kickboxing, a complete Pilates studio and ballet barre, as well as a 9,000 square foot weight room, there is a workout for everyone at the Greenwood Athletic and Tennis Club. Their giant outdoor lap pool even contains a splash pool and water slide for the kids, and their 52,000 square foot tennis club is the USTA-recognized tennis facility of the year.
If specific classes or personalized trainers are more your style, Greenwood Village is also home to Orangetheory fitness and Viking Power.
Shopping and Retail in Greenwood Village
Belleview Promenade is a small compact mall with shops, eateries and selected services in Greenwood Village. With Jos. A. Bank to Refresh Beauty Bar this little shopping center is a convenient stop on your way home from work.
Greenwood Village Breakfast Spots
Early Bird Restaurant, Monk and Mongoose Coffee, and Village Cafe are three great morning options just a short walk from Enterprise Coworking. Enjoy from a selection of breakfast dishes made entirely from fresh and high quality ingredients at the Early Bird, or block out an hour or two for brunch and pair your meal with a signature cocktail. If your looking for a chic spot to meet up with friends, coworkers, or for a client meeting, Monk and Moongoose is the perfect location. Known for their locally sourced roasts and teas, Monk and Mongoose prides themselves on providing the best experience from start to finish. If your in a bit of a rush or just want a quick bite, Village Cafe offers great coffee, fresh pastries, sandwiches and more.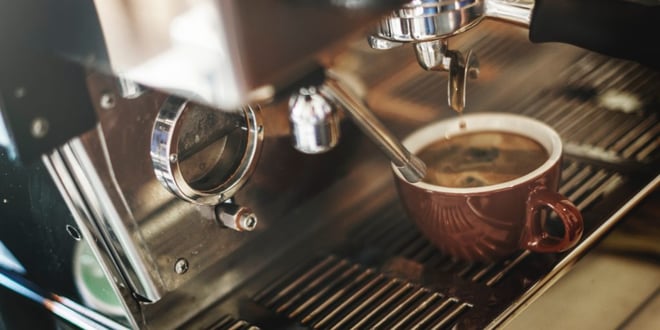 Restaurants in Greenwood Village
It is not at all difficult to find amazing dining options in Greenwood Village. There are numerous restaurants just a short ways from Enterprise Coworking Greenwood Village. Award winning steakhouse Del Frisco's is located in Greenwood Village, along with Hapa Sushi Grill and Sake Bar. If your craving a juicy burger check out Bad Daddy's, or hit up Yanni's Greek Restaurant for a classic gyro or a spanakopita. These are just a few of the abundant options the area has to offer, so finding a great lunch break spot will never be a problem.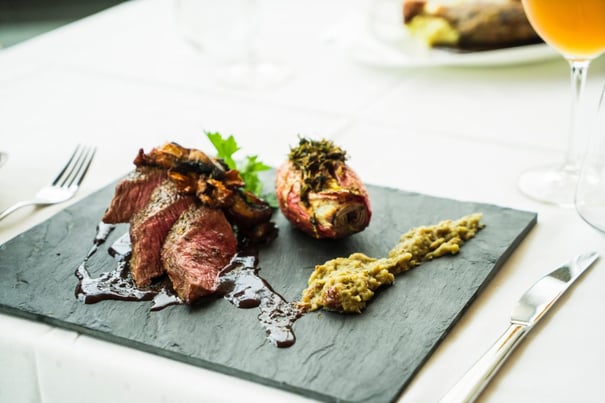 Throughout Greenwood Village and the Denver Tech Center, and in close relation to Enterprise Coworking, there is certainly no lack of things to do, see, eat, and explore. Coworking in Greenwood Village places you in the heart of a thriving suburb, and keeps you close to home within a tight-nit community. Keeping the commute to work short, you can still enjoy the best of Greenwood Village day-to-day with so many great restaurants and entertainment within a half mile of the coworking space.
Interested in coworking? Check out our Greenwood Village location and schedule a tour here!