Hello and welcome back to a special edition of Café Sessions with me! Why is it special you ask? It's special because we've been running Café Sessions for one whole year! It's our anniversary and I just have to say it's been an absolute pleasure to speak with you all through this medium. I love doing it and I love the feedback. Here's to another year of Café Sessions and hopefully a year that will progressively get better and better!—we need it to, dearly. **slowly sips coffee spiked with whiskey**
This month I'll give you some suggestions on where to get out and see the fall colors, talk a bit about how happy I am Football is starting, and I'll talk about the election (just a bit). Let's goooo…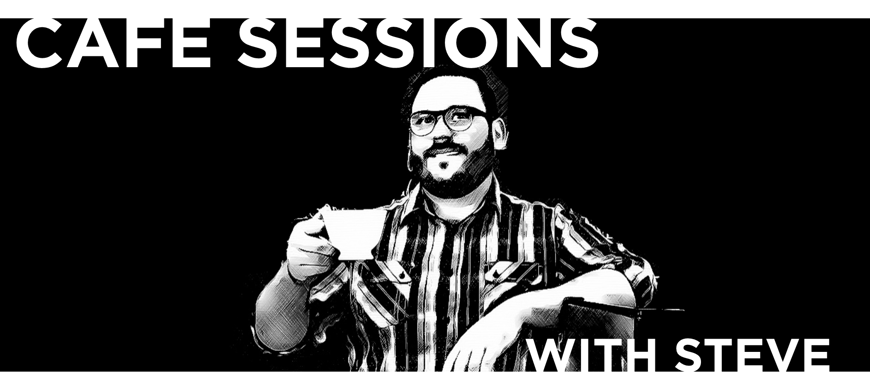 Goodbye Heat, Hello Fall
Who else is ready for summer to end? I mean, good God Mother Nature. It's not enough we have a pandemic on our hands and skies full of fire and smoke, but you just had to make this heatwave linger for the last two months! Well, Mother Nature, I'm glad you decided to show some mercy. SOME mercy. Bring on the cool. Bring on the Fall.
Fall has a magical way of turning even the hardest of people into giddy little Leaf Peepers. Has anyone ever heard that term before? Leaf Peeper? It's new to me. I like it.
It's the time of the year where we all make plans to head out to the mountains and see the beautiful colors—those golden patches of aspens scattered about the reds and oranges. I get shivers just thinking about it! Best of all, there's no better way to social distance. There's no lack of great places to catch a view, to take a photo and hashtag it #covidfoilage or whatever. Here's a few of my favorites:
Maroon Bells
This should come as no surprise. Maroon Bells, right near Aspen, is one of the most photographed places in the country and you might think the fall colors will bring with it a crowd that screams COVID. This year they're taking precautions which could create an even better experience for visitors. This year they're using a reservation system which will limit the amount of people who can be there at one time. It may sound annoying, but trust me, seeing the Maroon Bells without large crowds will only enhance the experience.
Pick a weekend and make your reservations early so they don't sell out. You can do that here!
Rocky Mountain National Park
Another given, RMNP is big and beautiful. Take a drive on Trail Ridge Road, the highest continuous paved road in North America. With more than eight miles above 11,000 feet and a maximum elevation of 12,183 feet, it makes an ideal vantage point for leaf peepers and draws photographers from across the globe. Also keep an eye out for Elk, it's their cuffing season too.
The Million Dollar Highway Through the San Juans
The Million Dollar Highway follows the 25-mile stretch of US 550 between Silverton and Ouray in southwestern Colorado. While this drive is known as one of the most heart-pounding in the country, with endless twists and turns right at the edge of sheer cliffs, it also brings some of the most spectacular fall views.
Telluride
Telluride is filled with both golden trees and numerous historic sights. It also has a gondola that will carry you up from the town to the Mountain Village for 360-degree views of the San Juan Mountains and aspen groves. From the top, you can hike one of the many trails to view the foliage close up. Lizard Pass is another great place to visit in the area. If you walk the 11-mile loop, which begins and ends at the base of the mountain, you'll get breathtaking views of the Lizard Head aspens in the distance, and closer views of the Black Face aspen
Football Season is Upon Us!
Get your fridges stocked up with beer because Football is back! Although it does not feel like it with the NBA and NHL Playoffs in full swing, games have taken place during all times of the day providing that intensity we lacked and so dearly missed with March Madness getting cancelled. In case you missed it, the hometown Denver Nuggets endured a wild series coming back from a 3-1 deficit to beat the Utah Jazz in dramatic fashion with a missed buzzer beater.
Here are a couple storylines to follow this NFL season: Can the Chiefs be the first repeat Super Bowl Champions since the Tom Brady led Patriots in '04/'05? It sure seems like it after the Chiefs secured Patrick Mahommes for the next 10 years. They are the favorites to win Super Bowl 55 at 6 to 1 odds. Speaking of Tom, he and his never aging diet of leaves and water have traded the snow of Foxborough for the sunny beaches of Tampa Bay, joining the talent driven and explosive offensive passing attack of the Buccaneers. Their odds to win it all are 14 to 1. The Denver Broncos are optimistic second year QB Drew Lock will air it out to newly drafted receivers Jerry Jeudy and KJ Hamler but are still longshots to win at 50 to 1 odds. Ouch. But beggars can't be choosers. At least we have a season this year.
The season starts September 10…next Thursday! Are you ready for some football?
Election Talk
Regardless of your political views, we can all agree that this election is one for the record books. Whether you lean left or right, red or blue, or sit somewhere in the middle, we know how important it is this year to get out and vote. So this is your reminder, from me, Steve, the Café guy, to get your vote in as early as possible. I don't have to tell you, but I will, that it's your duty. Do your part. Stand for something. Vote!
To get a ballot in the mail, register to vote by Oct. 26. You can register online here. After Oct. 26, you can still register in person at a vote center up through Election Day (Nov. 3), but you will have to vote in person too.
Vote centers must offer early voting Oct. 19-23, Oct. 26-31 and Nov. 2. Vote centers may also offer it outside these dates; check with local election officials for locations and the exact schedule in your area.
Go America!
Let's all stay positive and focused this time of year. We're not out of the weeds with this COVID thing yet, but we can still get outside and work on our own happiness. It's also Pumpkin Spice season and no one can be mad at that. Get your Pumpkin Spice Latte at Rise today!
If you have a topic or question you'd like Steve to tackle for next month, don't hesitate to ask! Submit an anonymous question or problem here. No name or email is required.