Café Sessions is back and the good news keeps rollin' in! We had a rough couple of months, but things are looking up. Rise Café is up and running, and damn did I miss the smell of lattes in the morning. I have the café open until 2PM Mon-Fri and you bet there's a breakfast burrito or empanada with your name on it.
We've seen an increase in members returning to work over the past few weeks and nothing makes me happier. Maybe things will never be quite like they used to be, but things are improving, work is resuming, we're finding those person-to-person connections we've been craving, and, although we're wearing masks, I can see the smiles returning to the once uneasy faces.
So with all the positivity in the world, let's get this session rolling!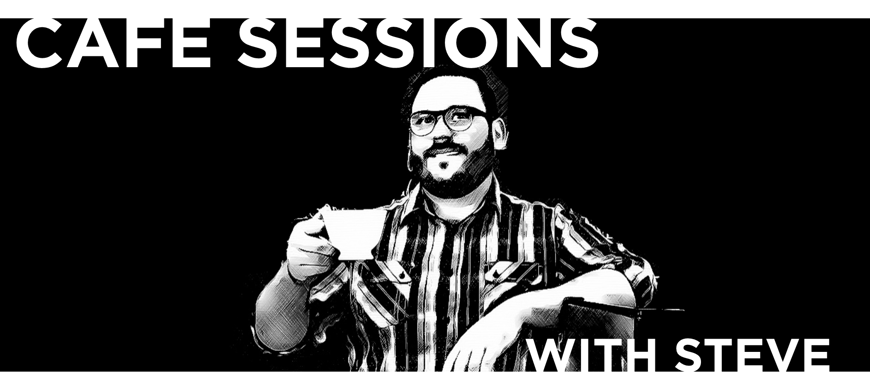 Hey Steve! Now that bars and restaurants are opening in Denver, what is going out going to be like?
Great question and one very close to my heart. As of Wednesday May 27th restaurants and some bars were allowed to open under strict state guidelines. Being me, I jumped at the chance and secured a restaurant reservation Tuesday night. I really wanted to see the vibe.
Restaurants
A full set of the state guidelines can be found here. Not to bore you with all the details, I'll fill you in on my experience from Wednesday.
I called around to a few places on Tuesday asking if they were taking reservations. According to the guidelines, reservations are highly encouraged for all restaurants, and on account of the demand being high for eating out, I would recommend calling ahead. Many restaurants told me that they weren't ready to open yet as they needed to get their staff and product ready since the announcement came so late. So I gathered there were only a handful that would be open. I made a reservation for a restaurant in the Union Station neighborhood on Tuesday. They told me party sizes were limited to eight or fewer, which was fine because we only had three. We were also told masks would be required everywhere except sitting on the patio. I hung up and immediately thought, "how is one supposed to eat with a mask on?" I figured I'd wait to see what that would look like.
Wednesday came around and I arrived at the restaurant with my friends. The patio was poppin' and the inside was dead. We wanted to sit on the patio which had a longer wait so I gave the hostess my number and we were asked to wait outside the building. About a half hour later we were ready to be sat.
We were led through the inside to our seat at the patio. Indoors, the tables were widely spaced, but the people eating inside had their masks off, leading me to believe the mask rule only applied to walking through the space. The bar had no seats and every employee wore a mask and gloves. Per the state's guidelines, all restaurants must operate at no more than 50% capacity. On the patio, apart from the spacing of the tables, everything seemed normal.
The menus were paper and disposable, and every table was only given one. They had a QR code at the bottom that you could scan with your phone and bring up the full menu. I thought that was pretty cool, saving trees and all.
From there on we had a blast. Tequila was flowin' and the food took no time at all. Our server was unstressed and happy and talked about how he was glad to be back at work. The only thing I'll note that will be a bummer is that you can't socialize between parties. For some this won't be a problem, for others, it will suck.
I just wonder how the bars will fair, where socialization is pretty much the point.
Bars
Bars that don't sell food cannot open yet. It sucks. Because my home away from home is one of these bars. So I don't have a story to tell about this. What I do have is rumors from friends in the industry. At the risk of spreading false gossip, I'll tell you what I've heard:
Bars may be able to get around this rule if they hire a food truck to serve food, and treat their establishment like a restaurant, with servers bringing food and booze to that tables. Only bars with outside seating, I believe, are being optioned this and, like everywhere, 6 feet of social distancing will be required.
The coolest of the rumors is that I've been hearing that many streets, especially in RiNo, will be blocked off for vehicles and restaurants and bars will be able to extend their dining out onto the streets. And I'm all for this. It'll be like a festival every weekend!
And that's pretty much it. Things are still a little uncertain, but I feel like its getting better every week. So get your reservations in there. Support your favorite local restaurants. Tip well! And soon we will be partying on the streets of RiNo!
What's the general vibe in Enterprise right now? Is it safe to come in?
In short, it's a little weird. It's a little getting used to. During the stay-at-home order we were considered an "essential business" because we were home to "essential businesses." But only a few. So it was a ghost town for those few months. Since the order was lifted we've seen a gradual increase in members daily. Enough members to where we felt we could reopen Rise Café!
Everyone seems to be working much more flexibly working from home often with a few office days per week. Some days you may find lots of activity and others you may find little, but one thing that's for certain is people are getting work done again.
The weird part is getting used to seeing all of the masks and distancing. Obviously, this is a necessity, but weird nonetheless. Check out the floater space. We now have designated areas to sit all spaced 6 feet apart. And no, people don't wear their masks when seated working. Everyone coming in has done a great job following these rules and everyone seems pretty happy!
The place feels open and clean, the kitchen is open for use, and the rooftop is still the best place to escape for some midday sun. I've been working on my tan. Please compliment me when you see it.
Enterprise will be rolling out some interesting new options for people wanting to safeguard themselves even further from exposure. We just want everyone to feel that they are safe coming in. So starting in June, we'll have options for members to rent out private offices by the day. I think it'll be a great option for those who work from home sometimes and want to come in to have their own space. But more on this next week.
Basically, things are weird, and they will be weird everywhere for a while. We have to deal with it. But I do have to say, Enterprise is probably the best place to come and work safely, with the open floorplan and wide open common space, but maybe I'm a little biased.
If you have a topic or question you'd like Steve to tackle for next month, don't hesitate to ask! Submit an anonymous question or problem here. No name or email is required.