Well guys, we made it to July. America's birth month. A time of hot weather, cold beers, hot dogs, fireworks, and everyone sporting the good ol' red, white and blue! We're keeping this month's post on the lighter side and embracing the summer vibes. Yes, there's a lot going on in the world and news. It's all important stuff and I'm not trying to make us forget. We all need to be safe, courteous, and smart. But we all deserve to enjoy this time with friends and family. Because with all the chaos, with all the problems, this is our country. We're making it better one day at a time. And because we CAN do that, I think it's cause for celebration.
Our light-hearted topics for July dive into ways to escape the heat, how to have safe summer parties, and we chat a bit about the return of…wait for it..SPORTS! (Sorta). Lets get rollin'!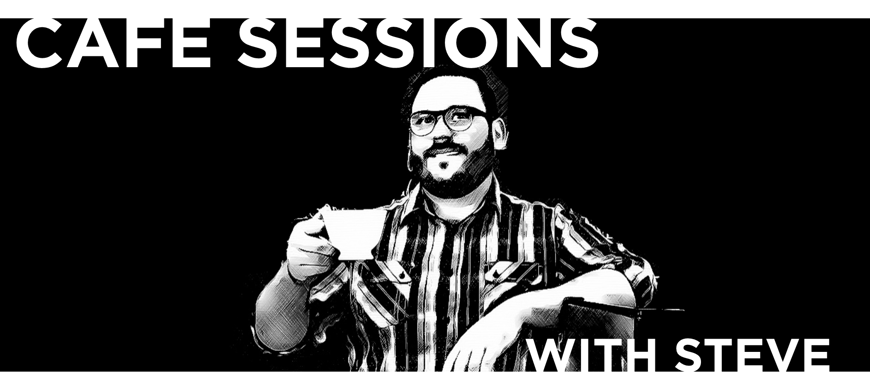 Ways to escape this summer heat
Boy it's hot out there. For me, a step outdoors almost always means a wardrobe change when I reenter the cool. And its relentless isn't it? Day after day after day. Heat. What is one to do?
The easiest and most self-promotional answer is…head into Enterprise and that sweet, sweet air conditioning. It's safe, it's clean, and oh so cool. Plus, I'm there and I love you. All of you. So many of you are returning to the office, but there are still so many old faces I wish to see. Come drop by. The Nitro Cold Brew is, well, cold!
Another option is to do what so many unfortunate people from other states can't do: escape to the mountains. What a luxury! A half hour drive down I-70 will lower the temperature 15 to 20 degrees or more. Last weekend, a few friends of mine packed a lunch, some beers, and headed to the mountains for a picnic with games of spikeball and bags. There's no lack of scenic spots!
Lastly and most obvious, find a pool. There's nothing like sipping on some brews poolside on a 95 degree, cloudless Denver day. Just be mindful of the rules. Obviously, obey the occupancy and social distancing rules. Do your part to keep everyone safe. Also, and not to sound like a party pooper, but NO GLASS! My pool was one of the first apartment pools to reopen this summer and was quickly shut down because of broken glass. Don't be that person. No one likes that person.
How can we be safe but still attend parties this summer?
Now, this is a contentious topic but I'm going to answer it best I can. Be smart. Stick with close groups of friends and don't merge parties with groups you don't normally see. Keep get togethers smaller (who needs new friends anyway?) Kidding, but seriously, the safest way is to stick with those closest to you.
Keep the party outdoors. The weather is fantastic, you have no excuse. Head to one of Denver's amazing parks. Restrictions on alcohol have been lessened to accommodate people drinking in public. Pretend it's NOLA. Take advantage of that! My Birthday is July 26th in case you were all wondering. Party's at Wash Park!
Sports are back!!! Sorta….
For the time being, American sports are slowly returning. Now I know not everyone enjoys watching golf as much as the avid sports fanatic, but lucky for you the other leagues will be gearing up for a restart date in mid-late July! Get those futures bets in people.
Here's what you need to know: NHL will attempt to restart July 15. Woo! MLB will begin reporting to Spring Training 2.0 with Opening Day being July 23/24 The Dodgers and Yankees are the top picks to reach the World Series after a 60 game "regular season." The NBA hopes to begin July 30 with an 8 game schedule then straight onto playoffs. Fingers crossed college football and the NFL will begin their seasons on time.
Believe me, I'm itching to place some bets too. If you are really fiending, there are plenty of fan-less soccer games happening across the world!
I hope everyone enjoys their July and stays safe with the festivities! As always, I'll be here at Enterprise RiNo serving drinks and conversation. Stop on by!
If you have a topic or question you'd like Steve to tackle for next month, don't hesitate to ask! Submit an anonymous question or problem here. No name or email is required.