Happy New Year everybody! New year, new decade, same old Café Sessions coming your way this 2020! I hope you all had a safe and fun New Year's holiday; I know I did. I'm still feelin' it as I write this post—dedication.
With the new year upon us, I want to say thank you to all who have been chatting me up in Rise Café and giving me great content to feature on the blog. Without you, this wouldn't work!
That being said, we're starting off the year with a few fun and, I hope, valuable topics such as keeping on track with your New Year's resolutions, helping you earn some extra cash, and helping you get the raise you've been waiting to ask for. Let's dive in!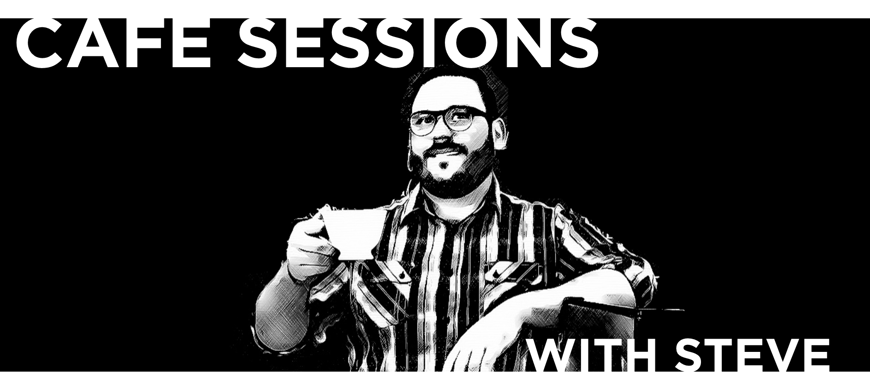 I Never Stick to My New Year's Resolution! How can I Keep Myself on Track?
New Year's Resolutions are tough. I'd be lying if I said I've always stuck to mine. But I have found a single best way to hold yourself accountable for the changes you promised to yourself in 2020.
Accountability Buddy
"Remember that no one succeeds alone. Never walk alone in your future paths." ~Sonia Sotomayer
Whether you believe in this quote or not, you can't deny that a little help goes a long way, in any scenario. Find someone who is as determined as you to stick to their New Year's resolution and hold each other accountable!
A few ways of doing this could be: Holding weekly accountability meetings or check-ins. Create monthly awards such as ski or hiking trips, nights out for some celebratory drinking, whatever you think a good reward could be based on your goal. Be available for one another by phone or in person in case your partner is on the verge of cheating. And always be sure to use positive reinforcement and compliments.
The accountability buddy will keep you and your partner motivated like no other. No one wants to let their buddy down!
A (Not So New) Way to Make Some Extra Cash This Year
If you've ever talked to me, then you know I'm a huge sports enthusiast. Now that sports betting has become legal in Colorado as of January 1, I just couldn't help but to provide some insight into how the process works. Now, I know a lot of you—not naming any names—are already well versed in the art of sports betting despite its illegality. This is for anyone looking to learn the basics and generate a little extra cash this year.
Sports Betting 101
Let's use the NCAA Football National Title Game as an example:
College Football Playoff National Title Game:
Clemson Tigers. +185
LSU Tigers (-5.5) -225 O/U: 69.5
The Points Spread- A +/- number that will indicate who the "favorite" is to win the game, usually there are half points so there are no ties. A (-) sign means that team is expected to win by that amount of points. A (+) sign means that team essentially starts the game with that many points. For this example, Clemson would begin the National Championship game with 5.5 points from a betting standpoint.
Money Line- This is going to be how much you would have to bet to receive $100, or how much you would win if you bet $100 depending on the +/-. For this example, LSU's money line is -225 meaning you would have to bet $225 to win $100 on that game. Teams with positive numbers are the underdogs so their payout would be what you would make on a $100 bet: Clemson at +185 means you would profit $185 on a $100 bet.
Over/Under- Total combined points both teams are projected to score, you don't need to choose a winner but simply guess if the point total will be over or under the number shown. Important to note the total extends through overtime should it occur.
If you have any further questions, stop by Rise Café for "Sports Chat"—every day at 3PM!
My One Year Review is this Month. How do I Ask for a Raise?
We all want more money, right? And there's so many reasons why you could be asking for a raise. A baby on the way, an illness in the family causing high medical bills, maybe you've taken on an extra workload, or maybe you just think it is time for a raise. Every reason requires a different strategy. I'll do my best to give clear advice.
Big Life Event
A life-changing event could require you to make more money in order to stay afloat. A few years ago, a friend of mine got a call one day saying that he was going to be a father. He was not married and didn't see this news coming. All he knew was he was going to need to start making a lot more money in order to support this child.
So he went to his boss. He was honest and upfront with the situation. He told his boss how he saw himself growing with the company, but unless he got a raise there was no way he could afford to live working the same job. His boss was understanding and gave him the raise, but the raise also came with more work and more responsibility. My buddy grew up a lot in those few days surrounding that meeting. The workload was tough, but his life was different. He was no longer earning for himself, but for his son. And he made it work. Today, he pretty much runs that place and he is very well off.
It goes to show that it pays to speak up and be honest with your situation. Good employers will work with good employees to help their situation.
A Larger Workload
Another friend of mine—yeah, tons of friends, I know—recently took on a larger workload when a colleague of his was let go. He works for a marketing company as a developer, and when his fellow developer got canned, he took on all of his projects. His boss told him it was temporary, but he didn't sense much urgency from the people hiring to fill the position.
For weeks my buddy was miserable. We were regular drinking buddies, every Thursday night we used to meet up at Luster Pearl down the street and throw a few back. But once that extra work began, he was a ghost. The guy worked an extra 15 to 20 hours a week, and all of it, basically for free. Enough was enough.
My buddy met with his boss and aired his frustrations. He told his boss they needed to hire a new developer or pay him more money. The response he received was less than satisfactory. His boss beat around the bush, told him that they were close to hiring someone knew. So my friend agreed and went back to work. Two more weeks pass, and no one had been hired. So he met with his boss again and received the same answer.
My boy quit then and there, and I couldn't be prouder. He knew his worth and wasn't being treated fairly. He ended up getting a better job a few weeks later.
What I'm trying to say here is, you can't always get what you want. People, processes, policies, they all can get in the way of what you deserve. Know your worth and be prepared to walk if your needs are met.
It's Just Time
Maybe there wasn't any big changes in your life or in your workload. Maybe, it's just been some time since you've had a decent raise, and you know you deserve it. Maybe your company has been growing and your responsibility has increased. Maybe there's more weighing on you. Now's a perfect time to request that raise!
If you don't ask, you'll never get it, right? Employers have so much on their plate that they aren't conscious about when you last received a raise or even what you're currently making. It's up to you to ask for what you want, if you feel you really do deserve it.
Schedule a meeting. Tell your boss what the meeting is about ahead of time so he can start wrapping his head around it. And come prepared! Plead your case, not with words, but with data. Show him evidence of the value you have brought to the company and how your workload has increased. Maybe drop in what you could be making elsewhere, but be careful with how you go about that.
If you truly do deserve that raise, it will be apparent after you present your case. Don't be scared. Ask.
If you have a topic or question you'd like Steve to tackle for next month, don't hesitate to ask! Submit an anonymous question or problem here. No name or email is required.