Welcome to August! Summer is in full swing and I have to say, despite everything that has been going on in the world, I've been making the best of the situation. I've been getting outside, listening to podcasts, learning new things. It's been a time of self-care and betterment. It's given me time to think and expand my mind dealing in concepts I've been ignorant to.
Learning new things is great. This month I'll give you a list of some great dog-friendly hiking trails, attempt to answer whether or not there is a correct way to make a scone, and I'll list out some of my favorite podcasts.
Let's go!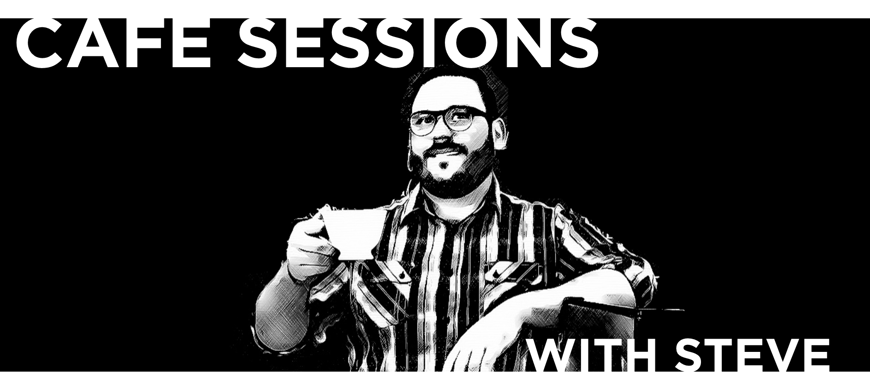 Dog-Friendly Hiking Trails
There's no lack of hiking trails in Colorado and almost all allow for your furry companion, but I decided to list out some of my favorite and I've broken them down in difficulty.
Easy
Grazing Elk Trail
Just 21 miles from Denver, Grazing Elk Trail is a 4.5 miles round trip hike. Here you'll explore the Southern portion of Jefferson County's South Valley Park while being among the colorful and towering red rocks!
Elk Falls at Staunton State Park
A little bit further from Denver, Elk Falls is a 45 minute drive. This is a longer hike at 12 miles so make sure your pup is ready for that. As long as it is, it's still pretty easy as it is fairly flat. This hike is great for going in autumn and seeing all the colors. The falls cascade into a crystal clear creek that disappears into a canyon of red boulders. Make sure you dip your feet in!
Moderate
Herman Gulch
Herman Gulch is a 6.3 mile out-and-back trail near Idaho Springs. Just off I-70, this is a great workout with some of the best views near Denver and leads up to an alpine lake (Herman Lake). It's about 54 miles from Denver, making it a bit of a trek but it's totally worth it and you're floofer will love it. You'll find yourself just above treeline at 12,000 feet so bring a jacket.
Royal Arch
The Royal Arch is a popular Boulder trail that is decently steep but only 3.2 miles in length. Best of all, if you have the Voice and Sight Tag from Boulder your dog can be off-leash!
Difficult
Shadow Canyon Trail
Shadow Canyon Trail is a 7.5 mile difficult hike that is just 25 miles from Denver in Boulder. It has a steady, steep grade with great panoramic views of Boulder and the Flatirons. If you have the Voice and Sight Tag from Boulder your dog can be off-leash!
Is your dog a beast?
Not all humans or doggos are cut out for the 14er hike. Over 14,000 feet in elevation with thin air and colder temps, they aren't for the faint of heart. That being said, I know tons of beastly dogs that do them all the time. Also, if your pup is a good listener and can stay on-trail, you won't even need a leash.
Bierstadt or Evans are close and easier 14ers for your dog. These trails are defined and have limited boulders. If you are planning on going on any other 14er, I would keep it to a class 2 for your dog. Anything more difficult will likely have terrain that they will have trouble passing.
Hard Scones or Soft Scones: The Debate Rages On
Recently, I was watching the new season of Curb Your Enthusiasm and cracked up at Larry's debate with the owner of the coffee shop if scones are supposed to be hard or soft. He ends up getting banned from the shop in typical Larry fashion, but it left me asking: what is the correct answer? Are fresh scones supposed to be soft? Or is a scone always supposed to be hard?
I took to researching the topic and this is what I found on the fiery debate:
Bonappeetite.com says "A scone should not flake like a biscuit. It can have layers of course, but they should err on the side of crumbly. A scone is slightly dryer than a biscuit and yet, when done well, not dry at all."
The last part of that quote left me scratching my head. Is a scone dry or not dry?
Then I found out there two types of scones: American and British scones. American scones are going to be like the ones you find at Starbucks, harder, dense, and more crumbly while British scones are softer and more similar to American biscuits.
But what is the difference in the baking process? According to iheartbritain.com: "American scones use much more butter than British scones, and they usually have quite a bit more sugar. The extra butter is what makes them so much more dense. It's not really a good or bad thing, as British scones pile on plenty of sugar (in the form of preserves/jam) and butter or clotted cream as toppings."
So in the end I didn't really find an answer for how any particular coffee shop's scones should be, only that it's all a matter of personal opinion and that is just fine by me. What do you think? Leave a message!
The Best Podcasts You're Not Listening To
I'm a podcast buff and I'm always on the lookout for a new series that will benefit my life in some way. Here, I've compiled a list of some of my favorite:
How I Built This with Guy Raz
I love this podcast. In this series, Guy Raz talks to different entrepreneurs behind some of the best known companies out there and dives into their origin story. Learn what it took for these entrepreneurs to become successful and all of the twists, turns and bumps in the road along the way. Some guests have included the founders of Ben & Jerry's ice cream, Fitbit, Clif Bars, ClassPass, and so much more.
The Tim Ferriss Podcast
Tim Ferriss achieved acclaim with groundbreaking books such as The 4-Hour Work Week. Since then, he has become one of the world's leading business authors and a top advocate for working smarter, approaching problems creatively, and (perhaps most importantly) delegating. Tim brings on acclaimed guests such as Drew Houston, the founder of DropBox and esteemed writers like Susan Cain.
Entrepreneurs on Fire
John Lee Dumas created the wildly successful, award-winning Entrepreneurs on Fire podcast to help inspire and educate young entrepreneurs. The podcast has hosted over 2,000 interviews with industry heavyweights such as Seth Godin, Gary Vaynerchuk, Tony Robbins and Tim Ferriss. Aside from the credibility of featured talent, Dumas' podcast sets it apart from the rest in the fact that new episodes are rolled out every single day of the week.
Mixergy
Mixergy was created by Andrew Warner as a way to provide listeners with advice, tips and strategies on how to overcome the various challenges associated with being an entrepreneur. Listeners can learn from a mix of interviews and courses that have been created with the help of over 1,5000 successful entrepreneurs. Warner has interviewed founders of globally successful companies such as Pixar, LinkedIn, Groupon and Wikipedia in order to provide his audience with powerful insight from some of the biggest names in business.
The Joe Rogan Experience
I had to plop this one in there. His topics are controversial, his way of speaking is insightful and hilarious, I love Joe. Joe hosts guests from all walks of life, be it comedians, athletes, billionaires, musicians, you name it. The biggest names in all categories want to be on Rogan. And what do they do on the show? They just talk. Talk about anything. And you always walk away with something to think about.
I hope everyone enjoys their month and stays safe with the festivities! As always, I'll be here at Enterprise RiNo serving drinks and conversation. Stop on by!
If you have a topic or question you'd like Steve to tackle for next month, don't hesitate to ask! Submit an anonymous question or problem here. No name or email is required.