The first Spotlight of the 2020 we decided to dedicate to one of the fastest growing members at our Greenwood Village location, Biarri Networks. We were honored to speak to the President of Engineering at Biarri, Paul Sulisz.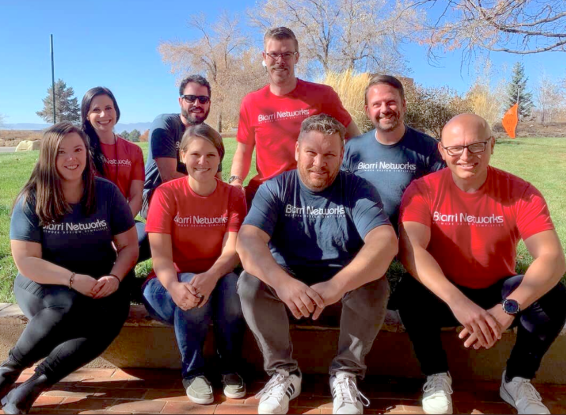 A - Your official website describes Biarri Networks as "The global leading platform combining geospatial data, innovative processes and patented tech to deliver significant FTTx results." Could you explain to us, "not-so-tech-savvy" people, what do you do?
P - Biarri Networks is a technology company that delivers an innovative digital network engineering approach across the deployment of fiber-fed access networks. Organizations continue to choose Biarri Networks for their network planning, design, OSP engineering, and complete E&C deployment requirements because of:
Their Intuitive, and web-based automated fiber optic network design software

(FOND),
A digital network engineering approach that's focused around a group of data-driven, customer-centric technologists,
A range of OSP standards and data schemas creating a foundation for data-driven fiber deployments and,
A constantly evolving technology stack focusing on advancements in software engineering, dev ops, data science, mathematics, ML / AI and the application across the telecommunications industry.
A - What makes your company different from other companies in your field?
P - First and foremost, as a company we always hire for culture first. We try to hire people smarter than ourselves who have a bias to action. We also pride ourselves on thinking outside the square and every idea is important no matter who the idea came from. In terms of our customers, we listen and try to make an impact on their world consistent with how they see it, rather than how we see it. The Biarri group is founded on commercial mathematics and at the core of our capability is some powerful tech that enables automation and optimization to design networks. We see unique issues as opportunities to come up with unique solutions.
A - I have read some of your interviews, and the term "Koalarado" pops up quite often. What does it mean?
P - This term was coined by Denver startup week to refer to the booming Australian startup scene in Colorado.
A - Being an Australian-based company, how did you end up in Denver?
P - Denver is relatively central and our customers are spread all over the US. It is also relatively close to LA in terms of being able to fly back to Australia. Denver also has a great culture and it's beautiful. We are a fit and active organization, so being so close to the mountains is a plus.
A - I believe motivation is an important key to success. Who or what motivates you? And what would you say are the main keys to your success?
P - Our mission is to connect the world; with so much of the US without Broadband, we want to do our part to help connect America. In terms of our success, we try to hire very smart people that are great at empathizing with our customers. The consistent feedback we get is that we truly want to work with our customers and augment their way of doing things to achieve their goals, rather than try to force our approach.
A - I know that giving back to the community is important to you, could you share with us in which projects are you involved and how?
P - We hire locally to help the local economy and create jobs wherever we are. We try to give back to communities whether that be through charities or other means all over the world. Recently, our Denver team did a teambuilding event where we raised money for St. Jude's Children's Hospital. Biarri also encourages volunteer work and giving back to the community by allotting every employee with a certain amount of hours dedicated solely to volunteer work.
A - Your company is growing in front of our very eyes, what are your goals for the next year?
P - We want to continue to make a positive impact here in the US and in the Denver tech community. This year we will be participating with local college career fairs and our plan is to hire interns and graduates! Our goal is to reach new areas of the country we haven't worked with and also make a positive impact here in our state of Colorado by helping to connect Colorado.
A - Do you have a New Year's resolution? If you do, would you mind sharing it with us?
P - Make the most out of everything CO has to offer and ski and hike more!
Thank you for taking time to introduce Biarri Networks to our members of Enterprise Coworking. May 2020 bring your team success, exciting opportunities and many grand adventures!